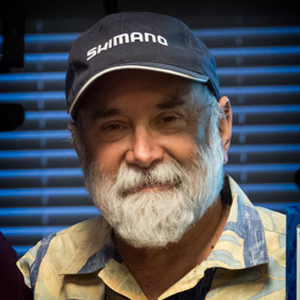 Rob Scholnick was raised in the small town of Culver City, California home to MGM, Desilu and Hal Roach movie studios. His father exposed him to all types of music at an early age, but particularly classical and jazz taking him to various concerts and jazz clubs. In the early 60s as a teenager, Rob got the folk music bug after he started watching the Hootenanny television show and taught himself the guitar. He drove his parents nuts until they got him a 5 string banjo, but then his father brought home an autoharp and Rob started playing autoharp and banjo bass in the Kontinental Kazoo Khorus and Slats jug bands. In 1965 his parents brought him a ukulele from Hawaii and he started playing the ukulele in the bands.
In 1968, Rob started college at UCLA. He met a Doc Watson style guitar player by the name of Barry Kahn. They formed a duo with occasional female backup singers, with Barry on guitar and Rob on bouzouki ( which he brought home from Greece after a summer in Europe). For the next 3 years, they performed at various folk clubs including McCabes, the Ash Grove and Royce Hall. In 1971, Barry left for the Peace Corp and Rob started law school. For the next 12 years. between law school, starting his career and a family, there was not much music in the Scholnick household. Then in 1983, he again got the bug and began serious mandolin and banjo lessons at McCabe's guitar shop. While he did little performing, he was active in local jam sessions, attended bluegrass festivals and the Topanga Banjo and Fiddle contest for a number of years.
In 1986, once again the press of business and raising a family interrupted his musical interests. It wasn't until he moved to Coarsegold, Calfornia in 2004 that once again he revived his musical career. Since that time, he has become a regular at the Kenny Hall jam and has teamed up with Mike Mueller to form the New Sons of the Desert Duo and has been infected with a serious case of SIAS (string instrument acquisition syndrome) developing an extensive collection. He is currently an active member of O'Connell Street, an Irish band and Scotch,Tape and Baling Wire, a country and old time band. He regularly performs in the Placerville and Sacramento area. He continues to play with New Sons of the Desert quartet. He has been a staff member since 2013.