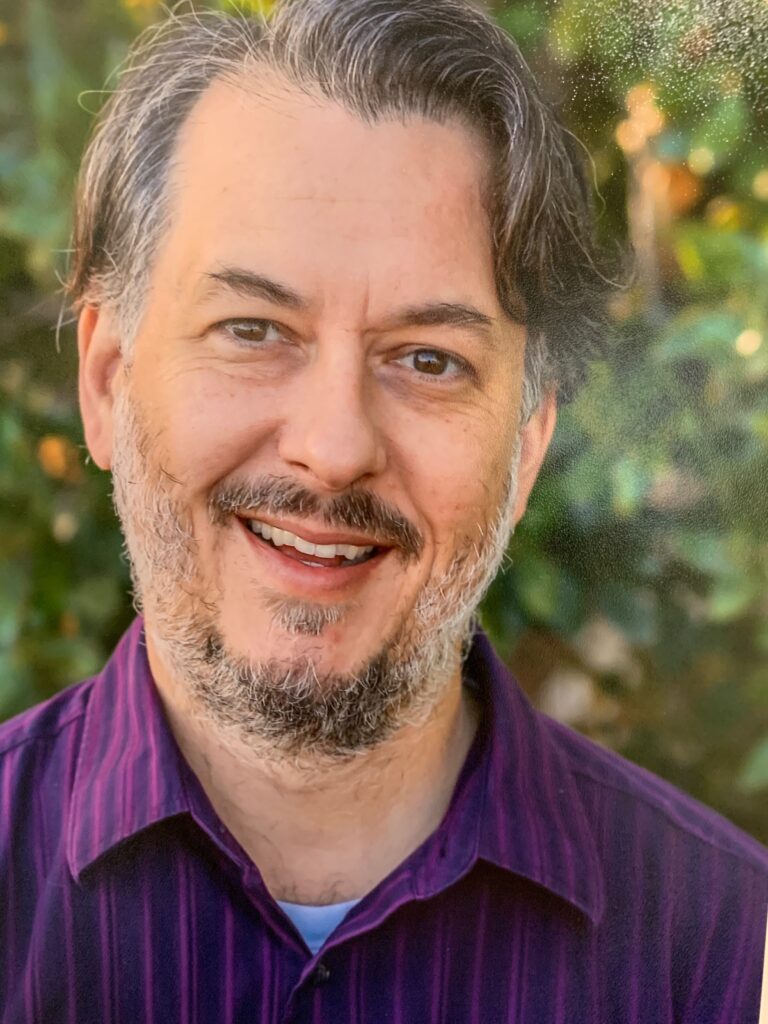 Morgan Cochneuer was born in Bakersfield, CA in 1975 and it was there he began his musical journey. He took guitar lessons throughout high school and went on to study jazz guitar at Sonoma State University. After completing his B.A., he started performing and teaching in Petaluma where he continues to this day.
Since graduating in 1998, Morgan has gained experience as a performer whilst continuing to study with musicians who inspire him. Most notably, he studied with legendary Old Time musician Kenny Hall. Morgan learned a lot of mandolin/fiddle/guitar/vocal music from Kenny, absorbing a wide repertoire of tunes from all over the United States and many other countries. Morgan and Kenny performed on several stages, jammed for countless hours, taught workshops together, and even recorded two CDs with Morgan's group "Skiffle Symphony."
Morgan also has a love of jug band music. He performed at the National Jug Band Jubilee with Devine's Jug Band and has shared the stage with the likes of Jim Kweskin, Maria Muldaur, David Grisman, and Dan Hicks. John Sebastian and Suzy Thompson to name a few. In 2019, Morgan published a children's book based on a song he wrote called "The ABCs of Jug Band Music." These days he stays busy doing book signings/concerts at libraries, schools, farmer's markets, open mics, book stores, and wherever he can spread the joy of music and books!