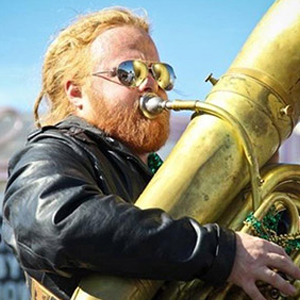 Kevin was born in 1978 in Fort Worth, Texas. He lived in China and West Africa during childhood and began performing music at age 12. Kevin has played bass since he was 16 and has been a member of numerous bands in California and New York.
In 2000, Kevin attended the New School Jazz and Contemporary Music in New York City. He is currently working with several bands in the Fresno area; playing jazz, funk, soul, blues, reggae, zydeco, and a host of other styles. His main project is the "Kevin Hill Trio," which is quickly gaining popularity, specializing in "Funky Soul Jazz." Kevin has signed on to be a staff member of the inaugural "California Banjo Gathering" held in Sacramento in October​ 2008.
Kevin has been a CAG staff member for about a decade. His wonderful style and personality showed brightly at his previous CAG appearances and he's a popular choice for ongoing return visits.