SPECIAL APPEARANCE 
Ramblin' Jack Elliott
There are no degrees of separation between Jack and the real thing. He is the guy who ran away from his Brooklyn home at age 14 to join the rodeo and learned his guitar from a cowboy. In 1950, he met Woody Guthrie, moved in with the Guthrie family, traveling with Woody to California and Florida. Jack became so enthralled with the life and composer of This Land Is Your Land, The Dust Bowl Ballads, and the wealth of children's songs that he completely absorbed the inflections and mannerisms, leading Guthrie to remark, "Jack sounds more like me than I do."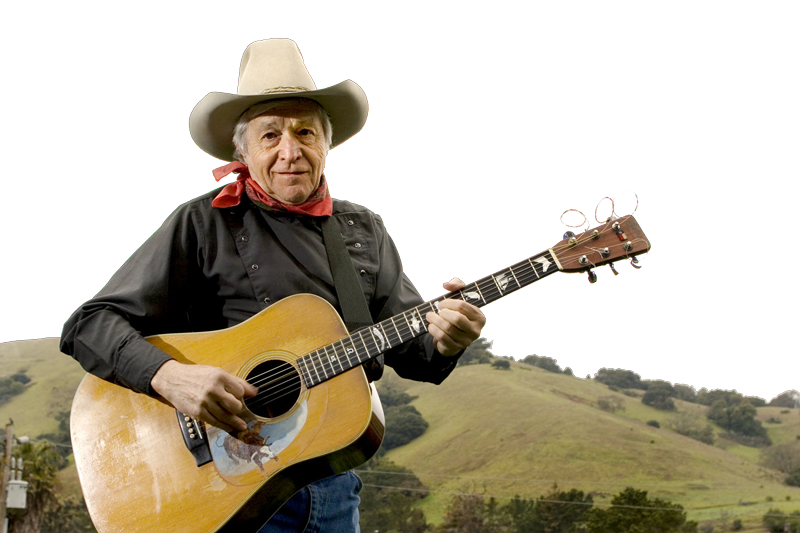 COVID COMPLIANCE POLICY (MANDATORY/NO EXCEPTIONS)
The California Autoharp Gathering (CAG) Foundation Board of Trustees has adopted the following guidance:
Everyone in attendance must:
So, this is the four step plan. Things might change slightly before we meet in May, but this is the bulk of it.
1. Everyone MUST be vaccinated AND boosted. This is a slight change from last October, but most venues and travel services are doing this. So will we. Once you have all 3 shots (or 2 with J&J), please email or text me a copy of your card. I'll be able to "check you off" on our spreadsheet.
2. Everyone MUST get a lab-based Covid test no more than 3 days before you come to the Ranch. And…it has to be negative… Same as the card, please email or text a copy to me.
3. Everyone will have to take the home-based Covid test on Friday morning at the Ranch. This will ensure that everything is going well and we don't have something sneaking in. I'd like to ask that you bring your own home-based test with you when you arrive. You can get four of them through the federal government (mine came in a few days ago. Google it, if needed). I'll have a few, but just a handful. I'll have a physician on duty that will help facilitate this process and mark you as "negative" on the spreadsheet.
4. We will utilize masks when we are indoors (workshop rooms and concert rooms) and jamming on the porch in close quarters. Please bring masks with you. The N95s are the recommended ones at this time. Again, I'll have some masks on hand but it would be great if you brought your own.
The Dining Room is a bit of an issue. I'd recommend that we utilize the outdoor tables, if possible. I might be able to swing a few tables in the courtyard and quad areas. This is a bit tricky, but I believe we can make this work.
If you are outside and socially distanced, then the masks are not as critical. If we start off with Conditions #1 and #2 in place and utilize #3 on Friday afternoon, then we're doing all we can to alleviate any risk. There are no guarantees with this thing. If you're not comfortable and want to stay home, remember that it's OK if you don't join us.
All registrants and staff must email or text a copy of your vaccination verification and 3-day prior (negative) test results to Mike Mueller, CAG Director.
Email: mike@calautoharp.com
Text: 559 994-8215