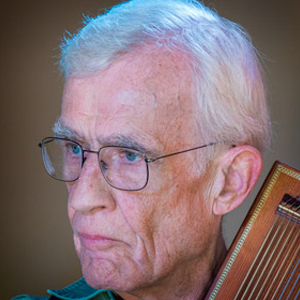 Carey grew up in Rochester, Minnesota and graduated from the University of Minnesota going on to do graduate work at the Manhattan School of Music. He and his wife, Ellindale, have lived in Occidental, California for over 25 years. During that time, he has played in concerts and taught in workshops at the Sonoma County Folk Festival, the Mountain Laurel Autoharp Festival, the Willamette Valley Autoharp Gathering and at the California Autoharp Gathering (where he was a charter staff member).
He has put on a number of public concerts around the Bay Area as well as regularly playing for the Alzheimer's Respite Program and many local convalescent facilities. He also gives lessons.
For many years, Carey and four friends formed a Celtic group called "Malarkey" with whom he recorded "Thanks Dad" featuring his hammered dulcimer playing. Another recording, "One of Mine," is a mixture of solo hammered dulcimer, hammered dulcimer with cello, solo autoharp, and accompanied autoharp. The instruments are all traditional and have been carefully recorded to retain their natural acoustic sounds. The pieces are drawn from many sources and styles, and the arrangements have slowly and naturally evolved over the years.