Played from the Heart

May 16-21, 2017
Welcome to the official online home of the California Autoharp Gathering.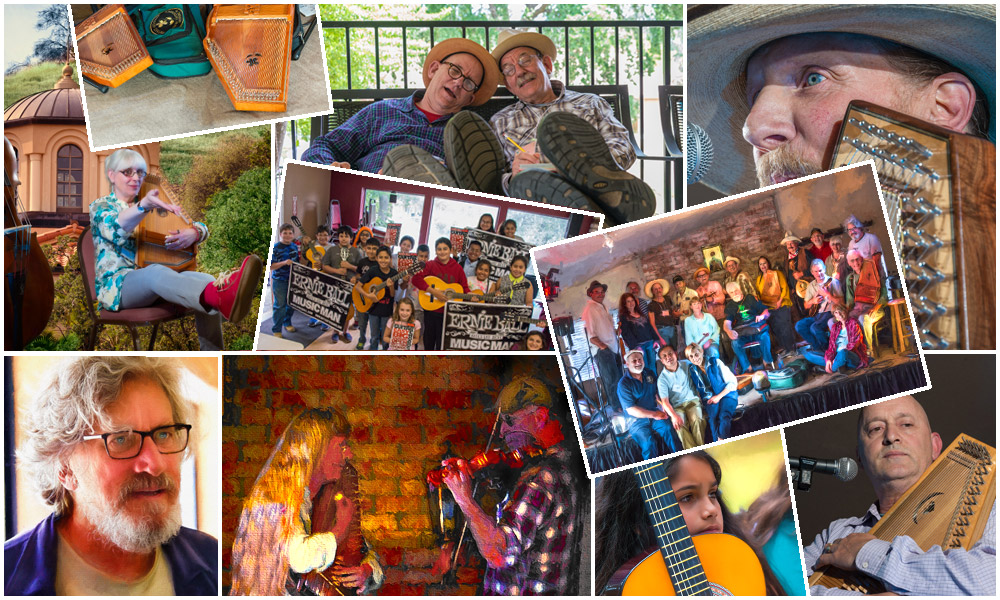 Ronny Cox
Tina Louise Barr: Early Bird Staff
Evo Bluestein
Bryan Bowers
Ray Choi
Pete Daigle
Carey Dubbert: Early Bird Staff
Corey Goodrich
Danny Knicely
Eileen Kozloff
Michael A. Mueller, Ed.D.
CAG Director
Marc Blake, Creative Associate
The Gilly Girls
John Massey
Karen Mueller: Early Bird Staff
Jim Page
Dave Rainwater
Rob Scholnick
Tom Schroeder: Early Bird Staff
Will Smith
Ivan Stiles
Jane Voss & Hoyle Osborne
Register Early…
CAG is a sell-out every year!