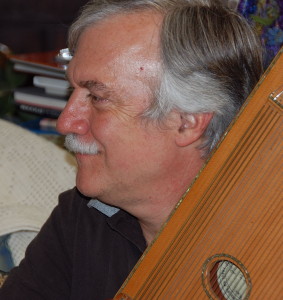 Mike started playing the autoharp in 1983, learning first from Bryan Bowers and David Morris. His main teachers over the years also include Ivan Stiles, Charles Whitmer, Becky Blackley, Karen Mueller, Drew Smith, Mike Fenton and Tom Schroeder. He won the Mountain Laurel National Autoharp Championship in 1998 and 2004 and the Winfield International Autoharp Championship in 1998. He also has served as a judge for these contests on numerous occasions.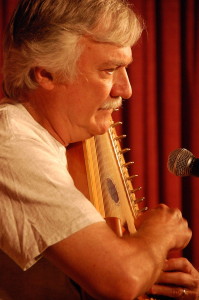 Mike has contributed extensively, first to the Autoharp Clearinghouse and then to the Autoharp Quarterly; he reviewed autoharp-based recordings for ten years and has been writing a column entitled "Jammin' Bare Bones" for the last eleven years. In addition, Mike has been a featured performer and/or taught workshops at most of the major autoharp festivals, including MLAG, WVAG, Mountain View, Arkansas, the Cranberry Dulcimer and Autoharp Gathering, the Augusta Heritage Arts Workshops and the UK Autoharp Weekend. He has participated in five recordings – a tape with the "Lost in the Woods" band and two celtic instrumental CD's with Carlos Plumley in WV in the 1990's – "Gander in the Pratie Hole" and "Hawthorn"; "Spinning Lily" in 2008 with Glenn Scott, Amy Basse and Jill Smith; and "The Quiet Path" with Jill Smith and Glenn Scott in 2014.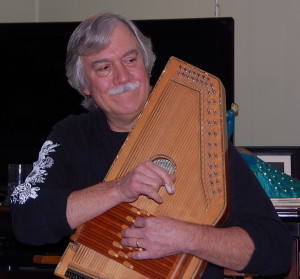 In addition, Mike has served on the Board of MLAG for eight years, ending with the 2014 Gathering; during this time he helped write the Guidelines and then served as the Chair of the Cohen-Grappel Recording Endowment Committee.
Mike has been named as a featured performer for the 2016 Mountain Laurel Autoharp Gathering.