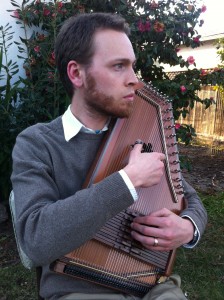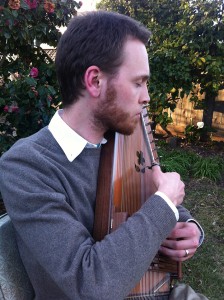 Based in San Leandro, California, multi-instrumentalist Josh Birch is an aficionado of fiddle tunes and traditional dance and folk music from all over the world, particularly the British Isles and Eastern Europe. In addition to autoharp, he plays the tenor guitar, mandolin and button accordion.
Josh specializes in teaching music theory and arranging for autoharp, and believes strongly in the usefulness of understanding theory even for folk musicians. He loves to stretch the repertoire of the autoharp to exotic scales and modes. An avid tinkerer, Josh also enjoys experimenting with alternative setups using lockbars, multiple-bar presses, and other unusual means in searching for new possibilities for the autoharp.
When not playing folk music, Josh works as the administrative director of a small jazz conservatory in Berkeley.