Carolyn Hester is a noted Folk Singer from the 60's Greenwich Villiage Folk Scene. She appeared on the cover of the "Saturday Evening Post" in the May 30th, 1964 issue and has been remembered in many books including "Chronicles", Bob Dylan's autobiography, as being the person who was most instrumental in Dylan's signing to Columbia records – the label that took an unknown singer-songwriter and elevated him to super-stardom.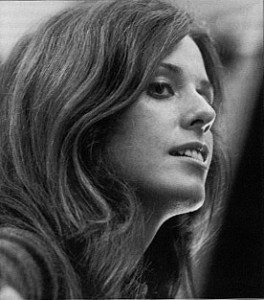 Hester is known for her angelic voice and her repertoire of traditional English ballads mixed with an original selection of contemporary folk. She has recorded more than fifteen albums in her fifty years of performing. She was signed to the Decca/Coral label in 1957 by her manager-producer, Norman Petty. Also under Petty's influence at that time, was a hip entertainer and friend of Hester's, Buddy Holly. Throughout the '60s, Hester was well-established in the Greenwhich Village folk scene where she met a young, Bob Dylan.
Since 1972, Hester has played almost annually at the Kerrville Folk Festival in Kerrville, Texas and served as a member of the board of directors for most of that time. In 1992, Hester was asked to perform at the Bob Dylan tribute at Madison Square Garden which celebrated Dylan's 30th year recording for Columbia. Hester has appeared as a guest artist on many albums including the Grammy-Award winning album by Nanci Griffith, "Other Voices, Other Rooms" recorded in 1993.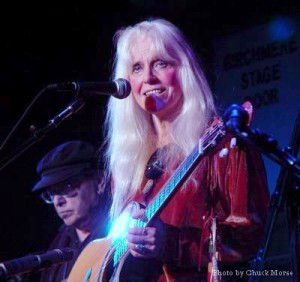 In 2002, Hester was remembered as a major player in David Hajdu's, "Positively 4th Street: The Lives and Times of Joan Baez, Bob Dylan, Mimi Baez Farina and Richard Farina" in part due to her ties with Dylan, the folk scene in general and her first marriage to Richard Farina. Her second husband, David Blume wrote the hit-song "Turn Down Day" by the Cyrkle and played as Hester's side-man for more than 30 years before his passing in March of 2006. Blume and Hester's two children are both musicians and have taken over the role of backup players for Hester's concerts. The Blume girls also have their own rock band called the RBIs, so the tradition continues. The threesome will be recording a new folk album to be released in June 2008.